Journal Entry:
Thu Aug 15, 2013, 6:42 PM
[EDIT] September 2nd:
HERE'S THE WINNER~~
Used this number generator:
numbergenerator.org/randomnumb…
Number 31!! The winner is

! Congratulations Nico! I'll send you a note confirming you won and I'll ask for the address you want me to send to~ Thanks for joining and hope you like the charms!
Thanks for to everyone who joined! I'll probably host more charms giveaways soon~ (I'll prob have the whole set of Generation of Miracles to give if I can~) Thanks again!!
--------------------------------------------------------------------------------------------------
Hiyo!! Okie...I'm sorry for the multiple journals in a week, but I'll open the
giveaway
right now. >w<
I don't want to have to write the journal when I have
school
, since I'll probably be busy.
RULES:
-You must be watching me..Lol it's not like anyone else will visit my page anyway;; (PLEASE do not just watch me...and then just unwatch. .__. Please don't even watch me if you don't like my artwork. v.v)
-You must fav this journal
-You must also comment below that you want to join and I'll give you a number! Ill do this throughout the week, so dont panic if you dont get it in a day or something (PLEASE DON'T FORGET TO COMMENT. If you only favorite, I can't really include you...)

-You can only comment once for one entry
-I'll actually ship internationally~
How this will work:

1. Once you comment and fav the journal, all you have to do is wait for my comment or just wait after I give you the number.
2. Once the
giveaway
ends, I post the winner the next day with a random generator~ (I'll include the photo too.)
3. Once the winner has been chosen by the random gen. I'll send the winner a note and please include the following:
+Address
4. Please wait at least a week or two to pack it, because my parents only go to the box offic once a week. Also, please wait one to two weeks for your charms to arrive! Maybe a little more.
Here is what I'm giving~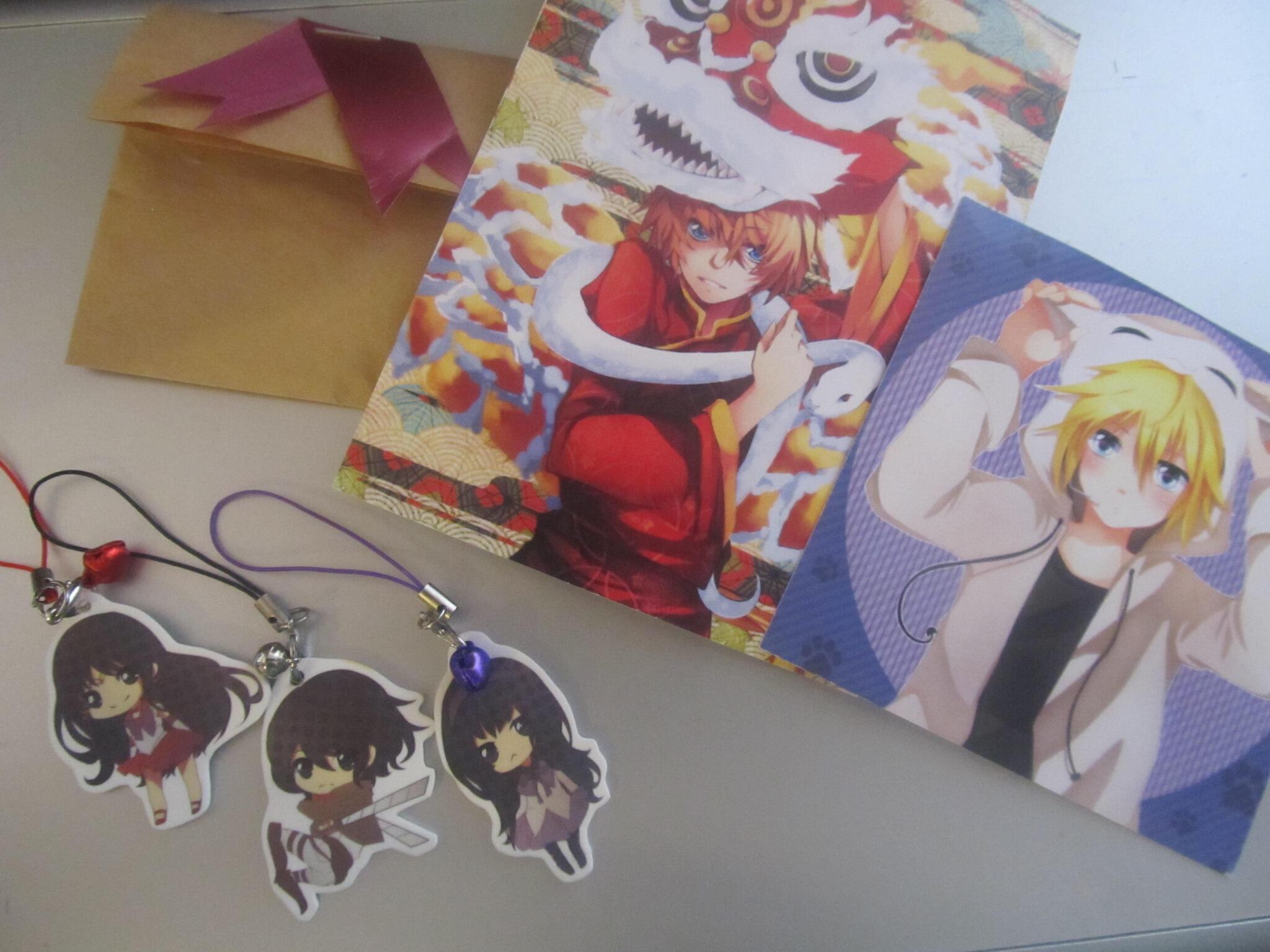 NOTICE: I'm not giving all of those charms. =w= I'm only giving away the Sailor Moon charm. (Clearly you can tell I don't know who the character is and I've never watched Sailor moon. XD) It's the one on the very left~ :3 The art belongs to

but I'm positively sure she accidentally gave me that...even if she did just include it as
a gift
, I honestly don't know Sailor Moon enough to use it...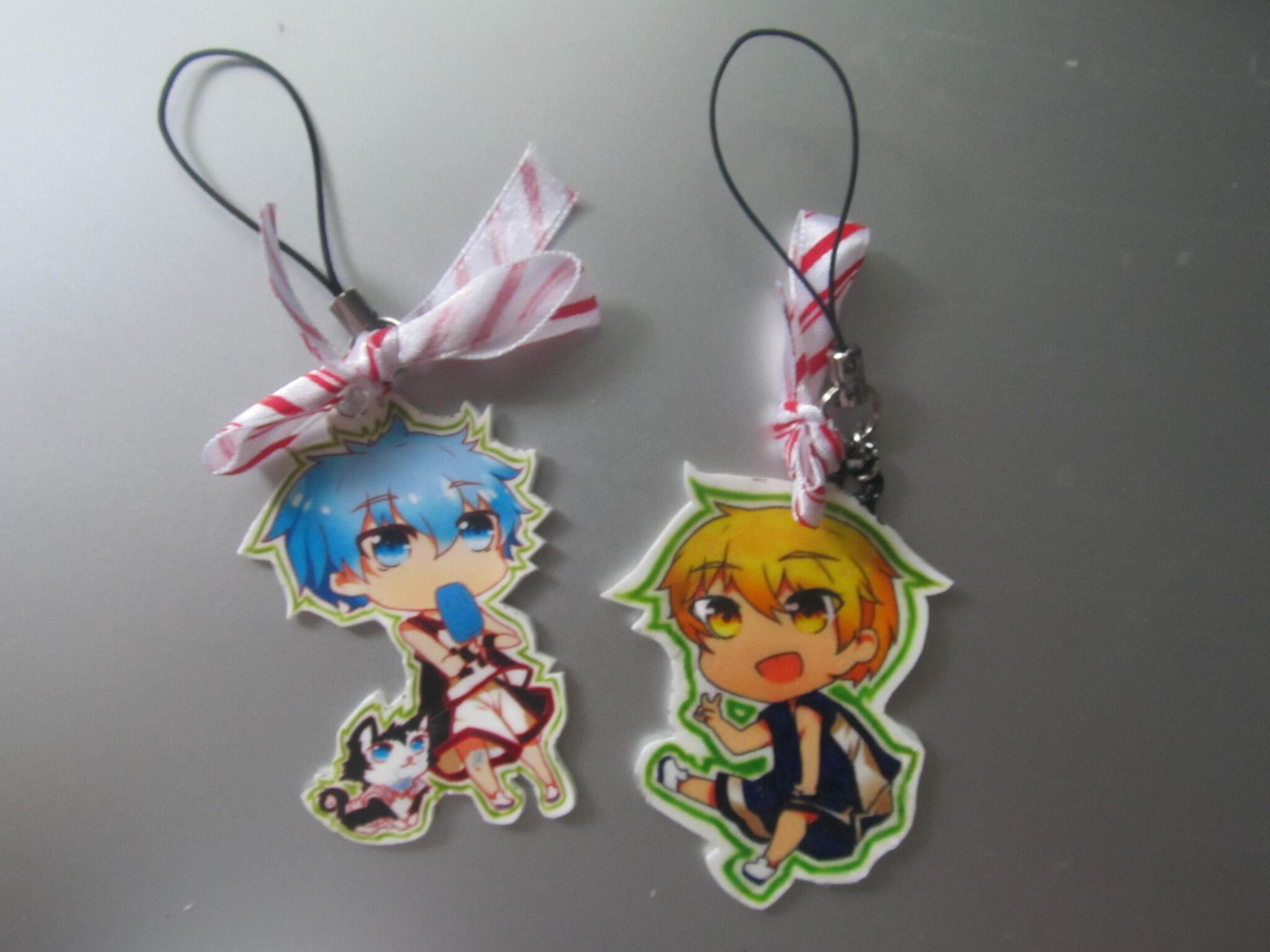 Yep! I'll give both Kuroko and Kise~
These charms are made by me. Kise is actually a lot lighter...I just test glossed this one and it ended up being darker. ;w;
Note: If the
parcel
is lost, I can't really do anything...sorry. ;w; I don't have two of every...But I've sent items like merch and commissioned projects before! So you don't really have to worry~